Aluminum Alloy Laptop Portable Foldable Adjustable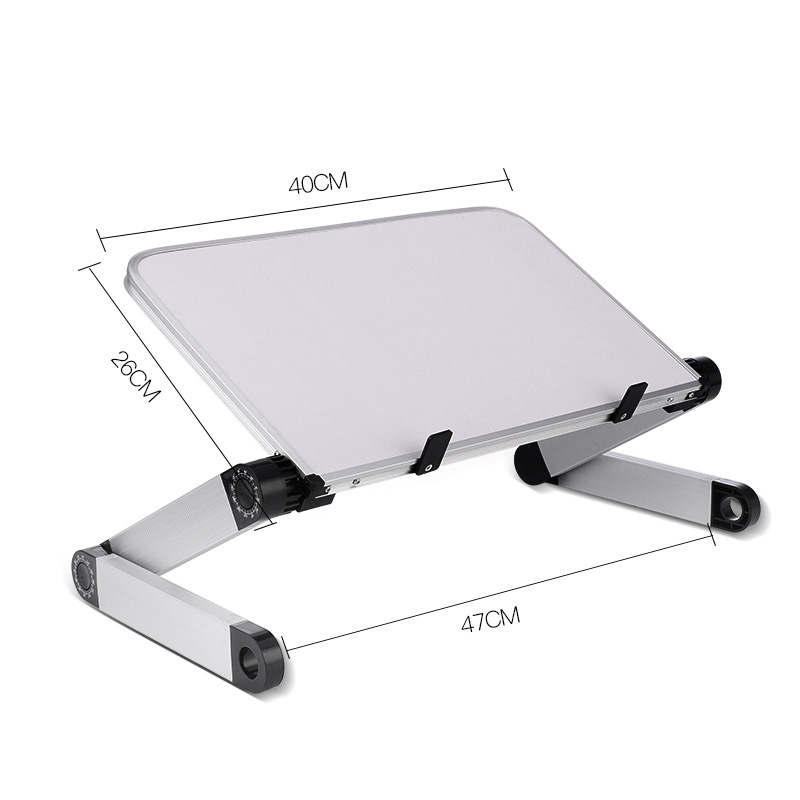 Foldable storage, can be placed in a computer bag for easy carrying.
The triangular structure is stable and has strong supporting ability.
Design of linkage steel shaft, opening and closing simply.
Description:
Item type:Laptop Bracket
material: metal
Folding: Yes
Size: 40 * 26cm / 30 * 24CM
Scene: home, bedroom, sofa, table, school, office
Metal type: aluminum alloy
Computer table: folding table
Laptop table: iPad stand
Folding table: adjustable laptop table
Laptop table: laptop table
Notebook stand: picnic table
Laptop table sofa: laptop table on the bed
Laptop Desk Stand: Laptop Desk
Product bearing: 10kg / 22.046lb
Package Include:
1 x product, 1 x Manual, 1 x box packaging
Note:
The colors deviation might differ due to different monitor settings.
Additional Information
Country:
BlissUnited States(14024)
Shipping conditions:
Buyer pays shipping expenses, International shipping
Payment methods:
Bank Transfer, Cheque
Starting Bid:
0.99
THB
Auction started:
Jul 08, 2022 - 05:52
Auction ends:
Dec 06, 2023 - 00:20
Auction ID:
59399
Item category:
All
>
Tablet PCs & Accessories
>
Tablet Accessories