1 Set Latex Balloon Halloween Party Tools Spider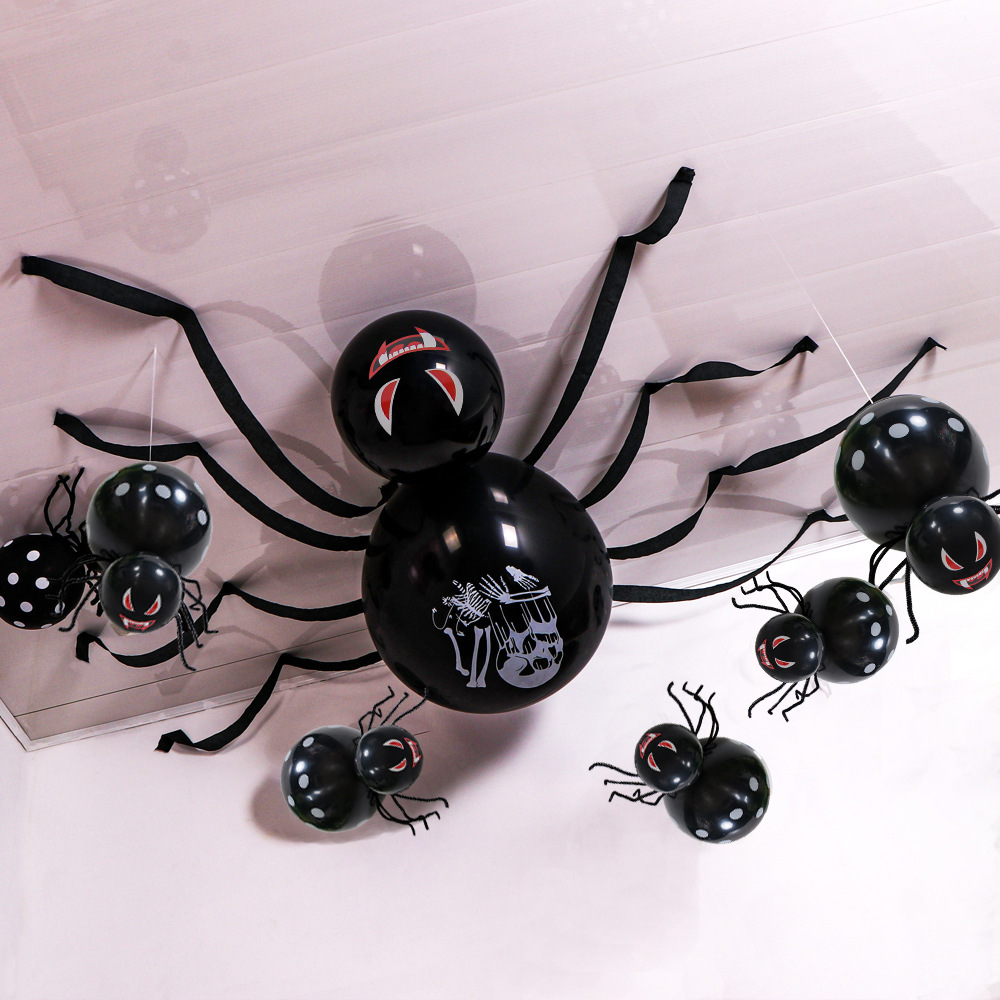 Material: Halloween spider balloon is mainly made of latex, thick and easy to inflate.
Adjustable size: the maximum size of the two large balloons is 36 inches and 18 inches. You can adjust the size of the balloon by controlling the amount of inflation, and cut the length of the spider's feet according to the space.
Wide applicability: Balloons are an essential element for various activities and gatherings. Can be hung on the ceiling, wall and window.
Description:
Product name: Balloon
Colors: White, Black
Process: Heat sealing
Shape: round
Applicable holiday: Halloween
Specification: 12 inch 18 inch 36 inch
Material: Latex
Feature:
Value suit: Halloween black latex spider balloon suit includes 1 big spider and 6 small spiders. Accessories include 1 piece of glue, a set of spider eye and mouth stickers, 1 roll of 24 meters spider feet, 1 roll of balloon ribbon
Fun: Will bring you an interesting DIY handmade process, allowing you to enjoy happiness and a sense of accomplishment.
Occasion: Can be used for haunted house and classroom background decoration.
How to install: Each spider consists of two balloons, which need to be connected to the corresponding head and abdomen. Use black cable ties on the feet, and then attach eye and mouth stickers. Glue the spider balloon to the wall or window.
Packing list:
1 set Balloon
Note:
The color deviation is subject to actual system configuration and slight dimension difference is allowed due to manual measurement.
Additional Information
Country:
BlissUnited States(14024)
Shipping conditions:
Buyer pays shipping expenses, International shipping
Payment methods:
Bank Transfer, Cheque
Starting Bid:
0.99
THB
Auction started:
Jul 08, 2022 - 07:00
Auction ends:
Dec 06, 2023 - 01:20
Auction ID:
177427
Item category:
All
>
Special Supplies
>
Halloween Supplies
>
Halloween Decoration