Foldable USB Laptop Cooling Pads with Double Fans Mini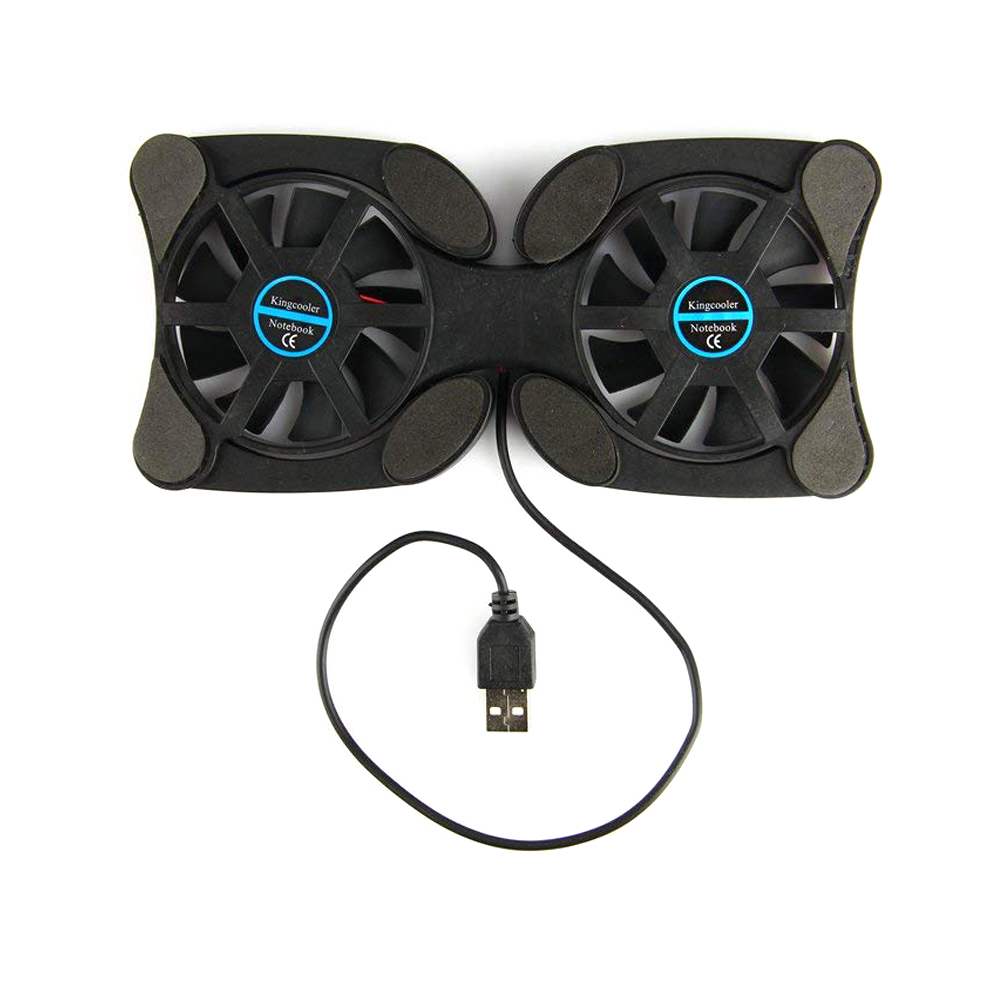 Small size easily to carry and folding design can save your speace, easy to carry and use.
Classic fashion, very fine workmanship,direct use of USB power supply, 2 70MM fan air volume large, easy to use.
Extremely heavy-duty construction of the cooling pad to afford any weight or pressure put-on, also give your laptop omnibearing protection.
Your laptop can breathe easily with this ultimate notebook cooler.
Description:
Item type: Mini Laptop Cooling Pad
Material: ABS + electronic components
Color: Black
Weight: 105g
Current: 150mA
Voltage: DC5V
Suitable models: 7-15 inch Notebook
Product Size: Expand 32 x 14.5 x 2cm
After folding: 19 x 9 x 2cm
USB cable length: 37.5cm
Package Include:
1 xMini Laptop Cooling Pad
Note:
The colors deviation might differ due to different monitor settings.
We provide you with the best product and service, if you have any problem, please let us know, and we will solve the problem ASAP. Thank you so much.
Additional Information
Country:
BlissUnited States(14024)
Shipping conditions:
Buyer pays shipping expenses, International shipping
Payment methods:
Bank Transfer, Cheque
Starting Bid:
0.99
THB
Auction started:
Jul 08, 2022 - 05:53
Auction ends:
Dec 06, 2023 - 00:20
Auction ID:
103288
Item category:
All
>
Tablet PCs & Accessories
>
Laptops Accessories