Bite Color-changing Hook Electronic Drift for Crucian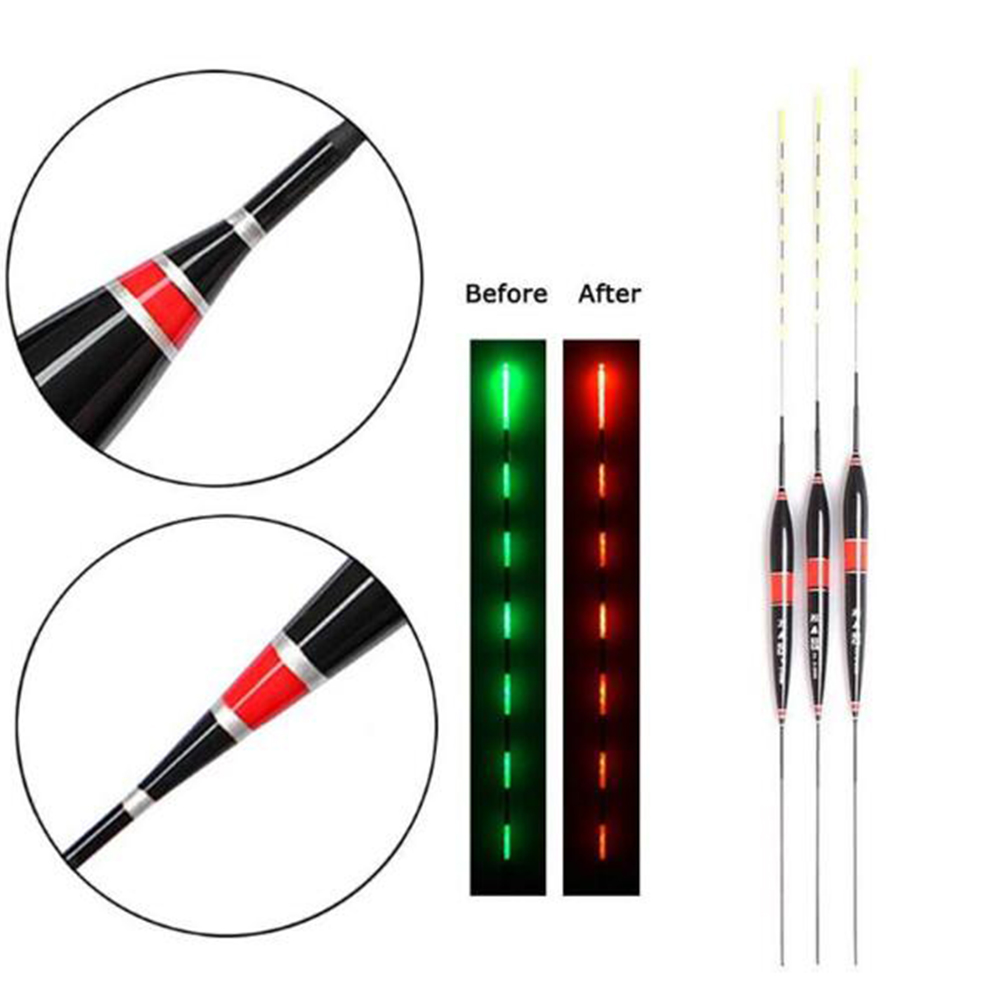 Selected BALSA material with high stability.
High sensitivity, fast turning, suitable for carp and mixed species.
Sensor will change color when detecting fish.
Injection molded high-quality ABS material, double-layer waterproof ring can effectively avoid water seepage.
Category: fishing floats, buoys;
Specifications: Korean character, Chinese character(red+black), Chinese character (green+black), Korean character (black);
Suitable rod length: 3.6~5.4m;
Suggestions for use: adjust to 4~5 to catch 2~3;
Type: vertical drift;
Product category: color change hook electronic drift;
Suitable for fish species: crucian, carp;
Material: BALSA;
Suitable water depth: 1.5~3 meters.
Note: Please refer to customer service for specific parameters such as weight, length, mesh number, weight, and lead consumption.
Product List:
Fishing float 1 pc
The colors deviation might differ due to different monitor settings.
Additional Information
Country:
BlissUnited States(14024)
Shipping conditions:
Buyer pays shipping expenses, International shipping
Payment methods:
Bank Transfer, Cheque
Starting Bid:
0.99
THB
Auction started:
Jul 08, 2022 - 06:53
Auction ends:
Dec 06, 2023 - 01:20
Auction ID:
101231
Item category:
All
>
Special Supplies
>
Clearance Sales
>
Cheap Cool Gadgets